Kate Layton
Communications Coordinator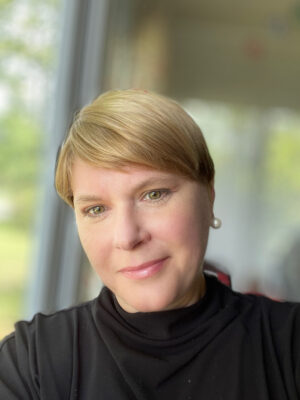 Kate Layton is Communications Coordinator for Partnership for the Delaware Estuary. In this role, she promotes PDE and its activities to build awareness and engagement for protecting and enhancing the Delaware Estuary.
Before joining PDE, Layton served as Public Outreach Manager for the Dover/Kent County Metropolitan Planning Organization in central Delaware. Prior to that, she was for several years a reporter and photographer for newspapers in Delaware, Indiana and Kansas City, and briefly worked at a public radio station.
A native of the Sunflower State, Layton has a bachelor's degree in sociology from the University of Kansas.  She lives in central Delaware and enjoys reading, photography and wandering beaches looking for sea glass. Her favorite spot to visit in the Delaware Estuary is Bombay Hook National Wildlife Refuge near Smyrna, Delaware.
To contact Layton, please call (302) 655-4990, extension 113, or email KLayton@Delaware Estuary.org.