Careers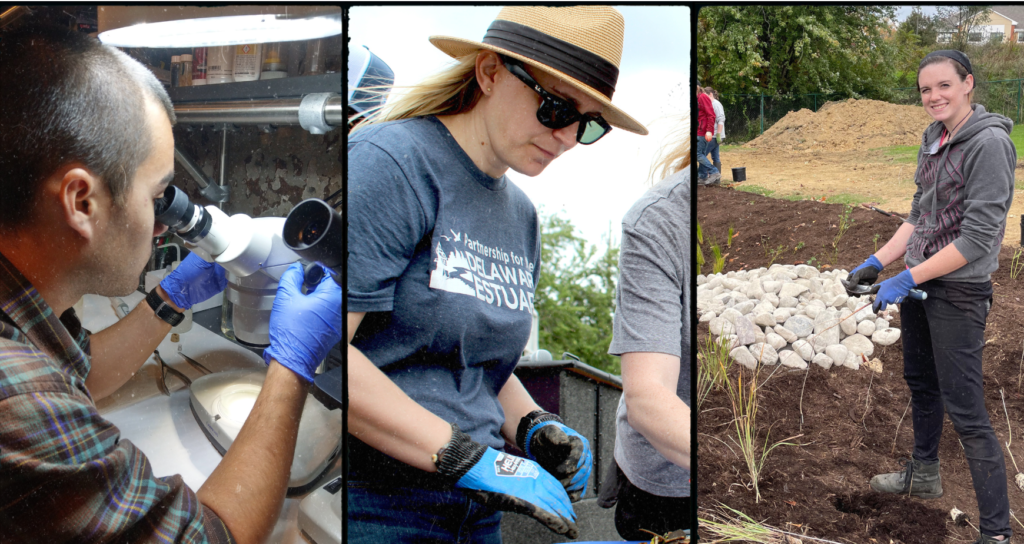 Coastal Resiliency Senior Manager
The Partnership for the Delaware Estuary (PDE), a regional environmental nonprofit organization based in Wilmington, Delaware, is seeking to fill the position of Coastal Resiliency Manager.  The Manager supports a variety of resiliency work around the region and will be familiar with various on-the-ground resiliency tactics applicable to the region, their permitting, installation, and monitoring. The Manager will provide technical assistance to various partners around the region and have an intimate knowledge of New Jersey rules, regulations, and ecological working groups to help facilitate and coordinate resiliency work in the area.  In addition, the Manager will have vast experience in managing federal grants. The ideal candidate will be organized, have excellent writing skills, and strong communication skills.
The pay for this position ranges from $71,000-80,000 depending on experience. This is a full time (35 hrs./week), exempt position with a competitive benefits package.
Interested applicants are encouraged to submit a resume and cover letter by close of business Oct. 4, 2022, to apadeletti@delawareestuary.org, or Angela Padeletti, Partnership for the Delaware Estuary, 110 South Poplar Street, Suite 202, Wilmington, DE 19801.
Partnership for the Delaware Estuary, Inc. is an Equal Opportunity Employer. Qualified persons are encouraged to apply regardless of religious affiliation, race, age, sex, gender identity, sexual orientation, disability, or any category that becomes protected by federal labor law. Candidates must be able to work legally in the United States.
Read More About this Job.
Click to apply to this Job.