Welcome to Our 25th Anniversary Timeline!
So much has happened in the last 25 years. Take a look! 
Recognized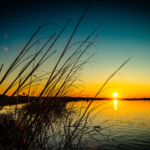 The Environmental Protection Agency recognizes the Delaware Estuary as an estuary of significance
Part of the Program
Delaware Estuary becomes part of the EPA's National Estuary Program
Incorporation
Partnership for the Delaware Estuary officially incorporated as a non-profit organization
First CCMP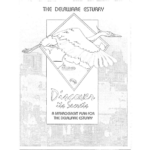 The Delaware Estuary Program publishes its first Comprehensive Conservation Management Plan (CCMP)
First Digs - We get an office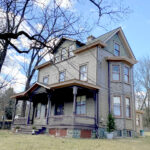 PDE moves into its first office at Bellevue State Park in Wilmington, Delaware, with help from DNREC
First Logo - Establishing our Brand
Artist Frank McShane creates first PDE logo
First Experience the Estuary Celebration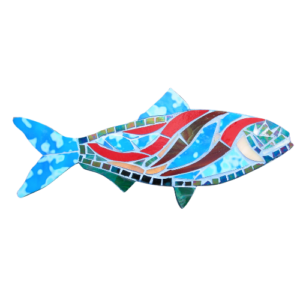 PDE holds its first Experience the Estuary Celebration at the Camden Aquarium.
Working With Student Artists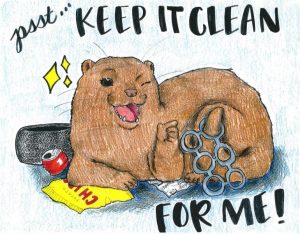 PDE hosts the first Green City, Clean Waters drawing contest with the Philadelphia Water Department. 
New Digs in the City
PDE moves offices to 9th and Orange Street in downtown Wilmington, Delaware
Coast Day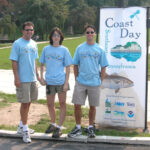 PDE celebrates its first Pennsylvania Coast Day (now the Delaware River Festival) at Fairmount Park in Philadelphia
A New DELEP Host
PDE becomes the host of the Delaware Estuary Program
Delaware Bay Oyster Restoration
Delaware Bay Oyster Restoration Project and Profile Campaign launches/ 280,000 bushels of oyster shells planted the first year. 
New Digs by the Christina River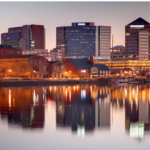 PDE offices move to current location by the Riverfront in Wilmington, Delaware
First Summit
First Delaware Estuary Science & Environmental Summit is held. Brings together 248 people to talk science, environment, and restoration
STAC Established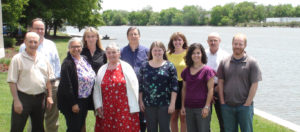 Science and Technical Advisory Committee (STAC) for the Delaware Estuary forms to advise the National Estuary Program on emerging concerns and long-term health of the estuary's resources
Living Shoreline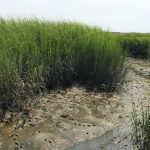 PDE and Rutgers University apply for grant and design their first shellfish-based living shoreline for the Delaware Estuary, with help from New Jersey Department of Environmental Protection
10-Year Anniversary
PDE celebrates its 10-year anniversary. Read more
Freshwater Mussel Recovery Program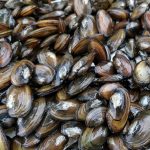 Freshwater Mussel Recovery Program established. Learn more about it here
Hatching Mussels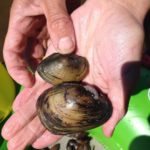 First mussel hatchery established in partnership with Cheyney University
MACWA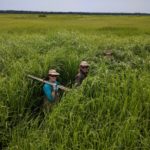 PDE and DNREC design the Mid Atlantic Coastal Wetland Assessment (MACWA) 
Giving a State of the Estuary
PDE publishes its first State of the Estuary report. Click here to see.
Release of the Climate Change and Delaware Estuary Report
Living Shoreline Built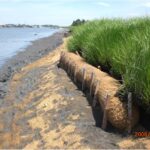 PDE's first living shoreline project of the Delaware Estuary Living Shorelines Initiative is built outside of Bivalve, New Jersey. This is in partnership with the Rutgers University Haskin Shellfish Research Laboratory. Read more
First TREB Published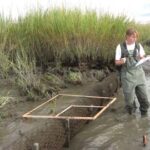 First Technical Report for the Delaware Estuary River Basin published (revised every five years). Click here to see.
DRWI Members
PDE becmes a member of the Delaware River Watershed Initiative
We Encourage Others to Give a Shuck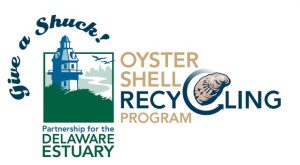 PDE begins oyster shell recycling program in New Castle County, Delaware
Doing More with Mussels in Philly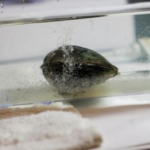 PDE opens freshwater mussel hatchery lab at Fairmount Water Works Educational Center in Philadelphia
Building the ARRC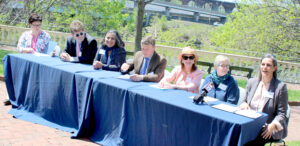 PDE joins six partners on the Aquatic Research and Restoration Center (ARRC) memorandum of understanding. Lays the groundwork for a large-scale mussel hatchery.  Read more
CCMP Revised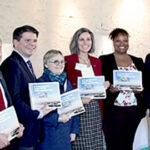 Delaware Estuary Program revises CCMP for the first time since original was published in 1996. Implementation of new CCMP announced. Read more.
Celebrating the Lewes Canal Living Shoreline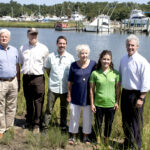 We celebrating an addition to our living shoreline at the Lewes Canal in Delaware.
Celebrations!
PDE celebrates its 25th anniversary